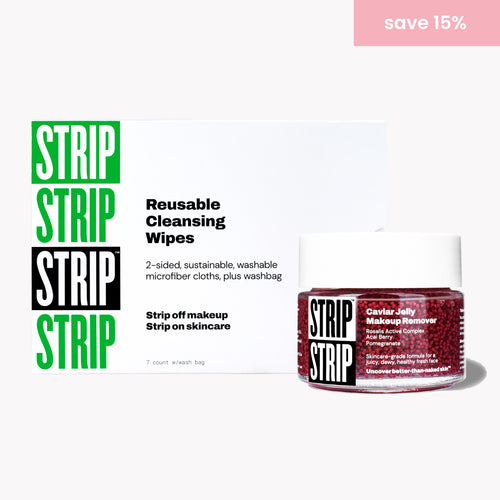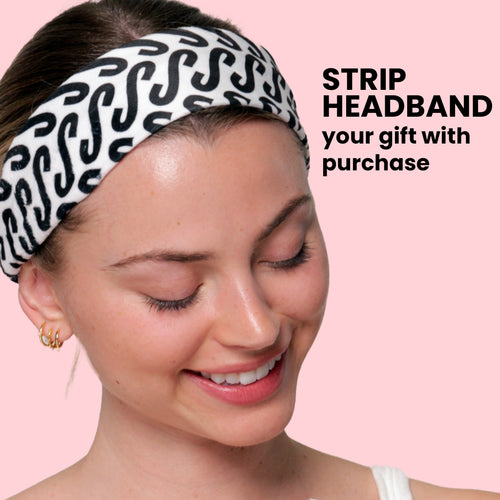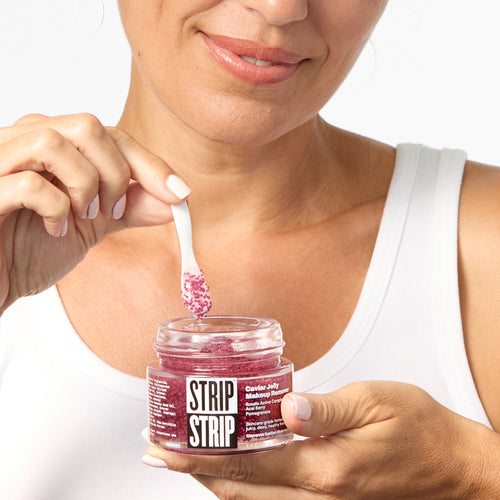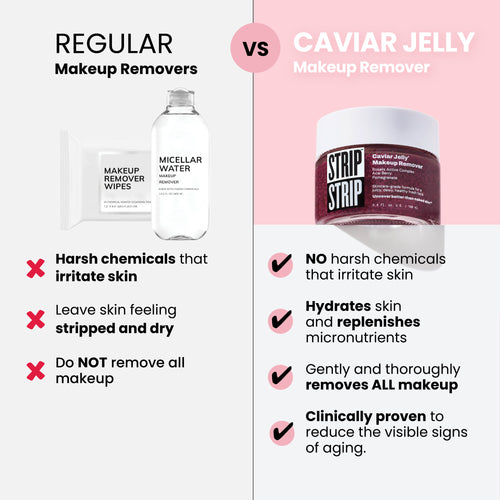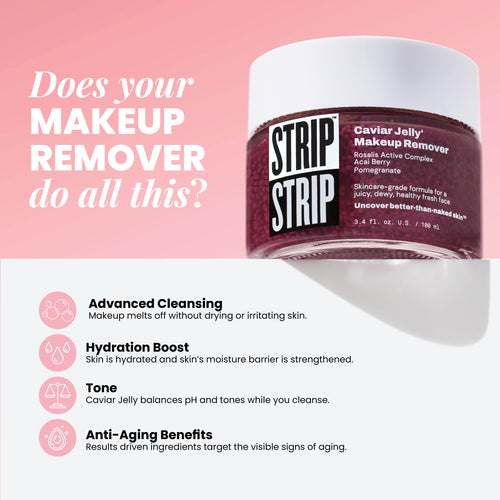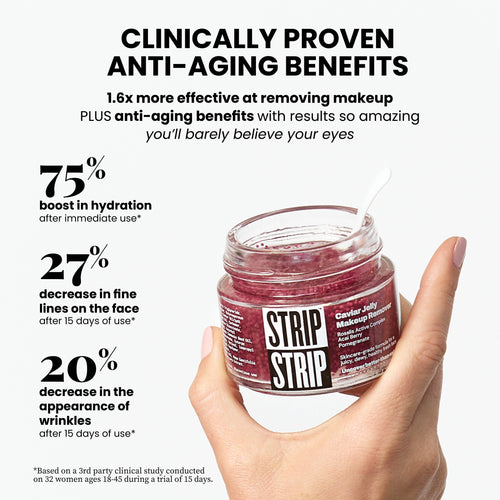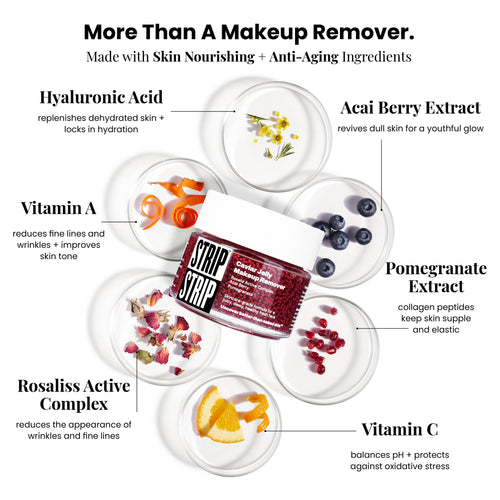 Caviar Clean Set
available for orders over $50
ADD TO CART
SET INCLUDES:
Caviar Jelly Anti-Aging Cleanser

7 Reusable Wipes with Wash Bag

+ our gift with purchase STRIP Headband
Immerse yourself in luxury with our Caviar Clean Set. You'll get the Caviar Jelly cleansing makeup remover, the ultimate 2 in 1 anti-aging cleanser designed to mitigate all visible signs of aging while dissolving impurities. The set is complemented by our Reusable Cleansing Wipes, crafted for those who crave a gentle, effective makeup removal experience. And to ensure your hair stays untouched as you cleanse, we've included a free headband.
Caviar Jelly
Anti-aging Cleanser
The first ever cleanser with clinically proven anti-aging benefits. Designed with biphasic, microfluidic technology developed at Harvard, our Caviar Jelly Makeup Remover is formulated to reduce all visible signs of aging. Hydrate, balance pH, restore elasticity and reduce fine-lines all while melting away dirt, makeup and impurities.
Reusable Cleansing Wipes
2-in-1 Cleansing Magic